Example Project "Technical DD" of a Solar Power Plant in South Italy

mandate: Check the power plant on technical conformity, design, maintenance status and performance.

Main figures of the power plant:

Photovoltaic Installation

example

nominal powerDC

999 kW

nominal power AC

979 kW

Module supplier


Renewable Energy Corporation REC

type

160 REC 240 PE / 3'920 REC 245 PE

power per module


240 - 245 W

number of modules

4'080




inverter supplier


Refusol

type

Refusol 20 K

power per inverter


19.2 kWAC
19.6 kWDC

number of inverters


51

producer of structure


H. Kühling Stahl- und Metallbau GmbH
check of inverter dimension




check of cable dimension




check of the design of the power plant (like stringing, shading angle, inverter dimension etc.)


analyze of the security system




check of the structural stability




check of the production



Ill. 1: view of the structure
executed on site works
visual check of all components


check of the installation quality

check of the modules


check of the string currents



U-I-curve measurement on a selected number of strings


results of the analyze
The power plant has been assessed to be good, with some minor reserves
Check of the modules
The U-I-curve-analyze has shown a good result for the solar modules

ill. 2: sample of IV-curve measurement

The measured power on site was just 5% below nominal power. This result can be considered as being good, the curves had a good shape.

The main weak point of this installation was DC cabling below the modules. We made haere a reserve ans asked for improvements.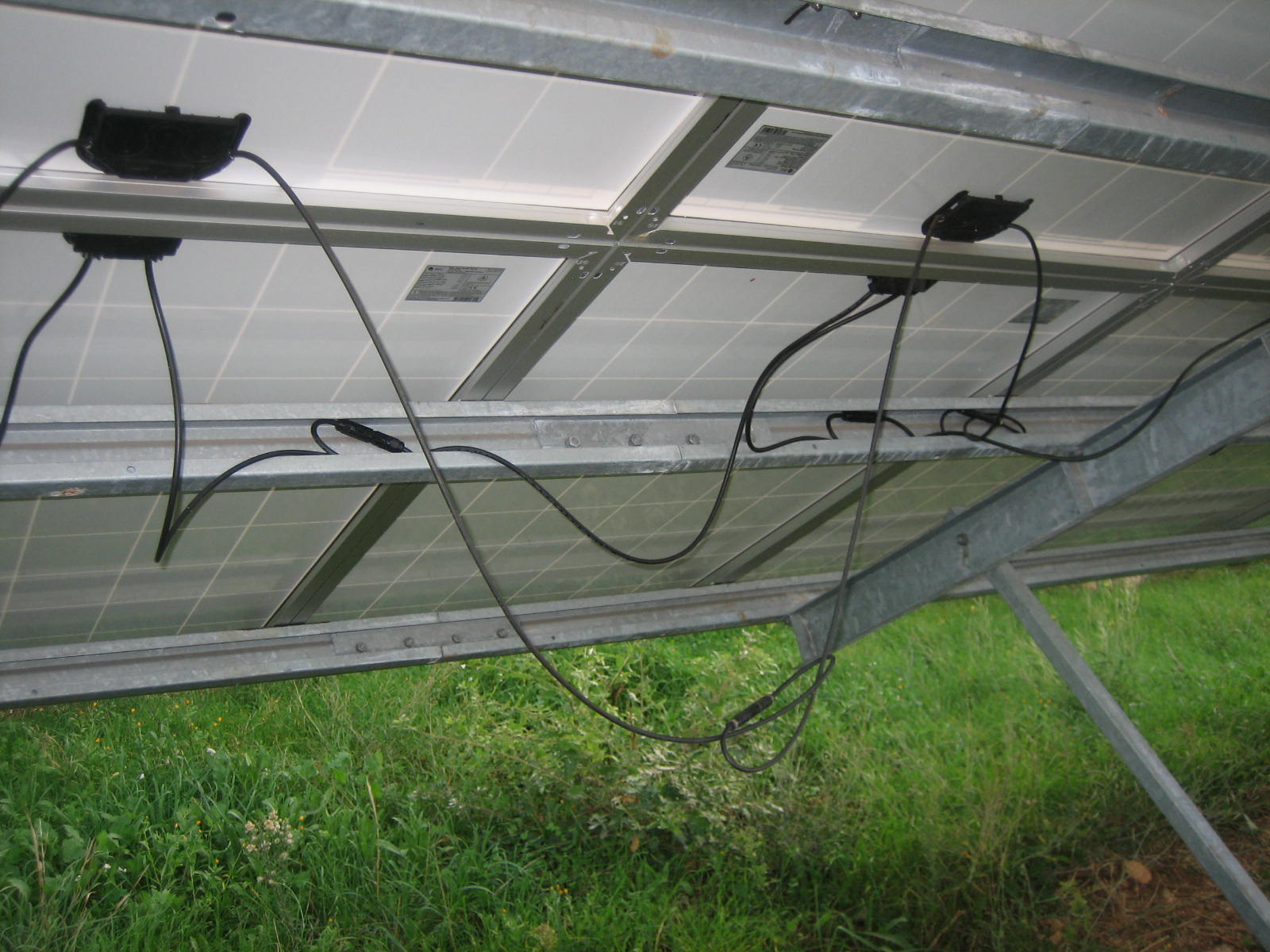 ill. 3: insufficient cabling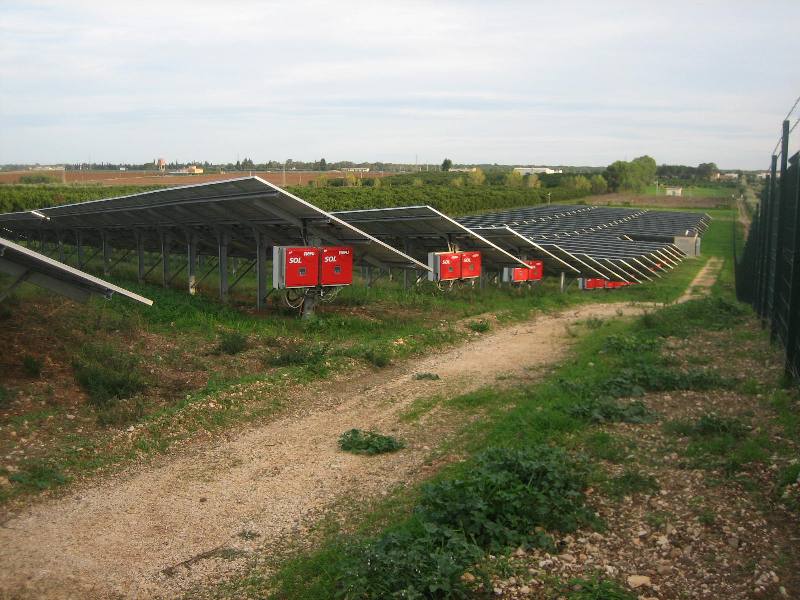 ill. 4: inverters
The only reserve for the inverters was the exposition of the displays towards sun. The displays were subsequently covered by plastic sheets. We have also registered the regular failure of inverters without being able to find the reason.

The security system has been assessed as being too weak (addendum: unfortunately confirmed through a modul theft two years later).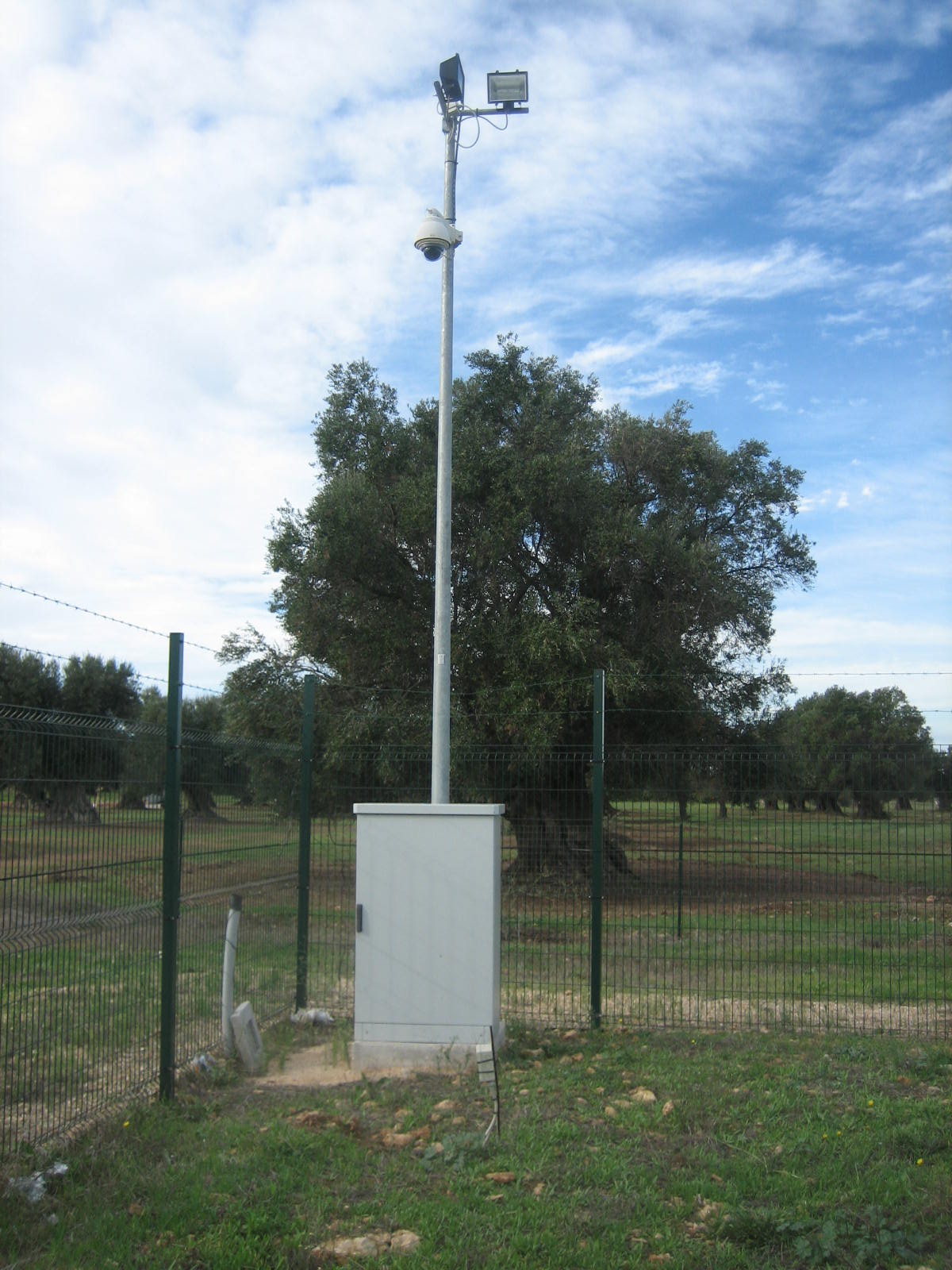 ill. 5: camera pole

Unfortunately, our assessment of the security saytem has been approved by a theft of solar modules.

Analyze of the production

The available data have been carefully analyzed

ill. 6: comparison of the inverters

comments:
ill. 7: monthly performance

Forecasted yield of production : 145'000 kWh/a
Registered yield (normalized on a average year): 150'000 kWh/a
The power plant is productin better than expected.

We gave the advice to the investor to purchase the power plant, but requested some minor improvments.